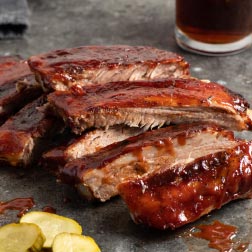 Our Food
What makes our food so delicious? It starts with animals that lead stress-free lives. Then we add the best real ingredients to enhance that natural goodness.
Our Practices
We believe in sustainability: not just for the earth, but also for the small family farms that raise our animals.
Our Story
Family owned and operated, we started True Story because we wanted our communities to have clean, high-welfare meat that just tastes great.